Help talk:Capstone Design
Jump to navigation
Jump to search
| | |
| --- | --- |
| | |
| hi | hi again |
Team Biographies
[
edit
]
Picture
Bio
Discipline

Chris Pratt
I'm a senior undergraduate and am dual majoring in mechanical engineering and math. I'm looking to go into graduate school to get a masters in robotics after I graduate. I have done robotics competitions in the past and have had a decent amount of experience with both programming and designing.







ME

Ingrid Kooda:

I'm a senior mechanical engineering student at the University of Idaho. I've had
four previous internships: two at the Idaho National laboratory, one at the NASA
Ames research center, and last summer I worked at BP Alaska. I'm fairly involved
on campus working as a senior resident assistant in the residence halls. I serve
as a senior rep for the Idaho branch of the American Society of Mechanical
Engineers, the flight systems engineer for the Vandal Atmospheric Science Team, and
the vice president of the Society of Women Engineers. I enjoy showing my dogs, skiing,
fishing, and adventures.


ME

Kyle Newell:

I am a senior at the University of Idaho working toward my Bachelor of Science in
Mechanical Engineering and will graduate in the Spring of 2014. I chose the field of
mechanical engineering because I really enjoyed my math and physics classes in high school,
and I wanted to further that knowledge and apply it to design projects. In my free time I
enjoy biking, photography, listening to music, and cooking.


ME

Michelle Spear:

I'm a senior studying mechanical engineering at the University of Idaho. I've had two
internships previously. The first was two summers ago where I was a production control intern
for B/E Aerospace in Marysville, Washington. My second internship was last summer where I was
an intern in the process and process safety group for BP in Anchorage, Alaska. Some of my hobbies
include skiing, hunting, and flying airplanes.


ME

Alex Rowson:

I am a senior pursuing a B.S. in Electrical Engineering at the University of Idaho. For the past two
years, I have been an intern with Avista Utilities working on a wide variety of tasks including GIS
mapping, field work, and coding. I chose this project due to a personal interest in robotics. Most of
my free time is spent playing music including classical guitar, drums in multiple bands, and
electronic  musicproduction.


EE

Sean Heagerty:

I am a senior at the University of Idaho. I am expecting to graduate in May of 2014 with a computer science
degree. I am originally from Kent, Washington, and my interests include videogames, studying history, watching
movies/TV shows, and socializing.


CS

Tanis Lopez:

I am a computer science senior at the University of Idaho. I have previous experience on projects using
software engineering and multiple computing languages. I hope to learn more about working with hardware
while on the RoboSub team as well as be part of a team producing a better performing sub.


CS
These are two examples of team bios. An official bio example will be released later in the semester.
Checklist
all bios should be in first person
bio pics

larger than 150px wide
4:3 ratio
all pictures should be same size

use table(s)

bios aren't easy, but formating with tables makes it much easier
tables can be invisible (just used for formatting)!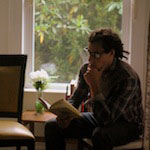 Joe Osborn
[
edit
]
Mechanical Engineering Student
Hometown: Gig Harbor, WA
Hobbies/Interests: My professional interests have always been geared towards helping people and making a difference, and thus I have been interested in the bio-med and bioengineering fields. In my free time I enjoy several board sports, including snowboarding, wake surfing and longboarding. Along with this I am an avid rock climber.
Plan for Future: I don't have a set plan for what I will do after college, but at this point am determined to pass the PE exam as soon as possible.
Email: osbo8726@vandals.uidaho.edu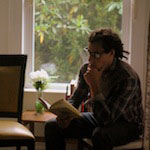 Roman Pacheco
[
edit
]
Computer Engineering Student
Hometown: Arco, Id
Intersests include building and programing computer systems. Designing applications for implementation on microcontrollers and FPGA's. Ultimately would like to get into building and designing prosthetics or new medical technologies. Also spend time cooking, playing baseball and target shooting.
Email: pach7646@vandals.uidaho.edu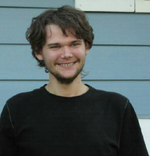 Brenden Staab
[
edit
]
Biological Systems Engineering Student
Hometown: Worland, Wyoming
I enjoy skiing, reading, playing video games, and writing.
My future goals are to go into Biomedical Engineering.
Email: staa1939@vandals.uidaho.edu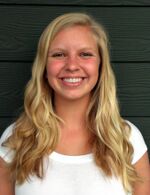 Kadrie Swanson
[
edit
]
Biological Systems Engineering Student
Hometown: Fargo, North Dakota
Hobbies/Interests: My professional interests center around the application of ergonomics in engineering, I apply this at my current internship working on the Advanced Accessible Pedestrian System. At the University of Idaho, I am a member of the Concrete Canoe Club in addition to being the president of the Agricultural and Biological Engineering Club and the secretary/fundraising chair to the Civil Engineering Club. In my spare time, I enjoy reading, cooking, and playing tennis.
Plan for the future: Eventually, I would love to have an engineering career focusing on how medical devices can be more functional for the user.
Email: swan5849@vandals.uidaho.edu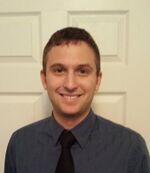 Steven Witkoe
[
edit
]
Mechanical Engineering Student
Hometown: Spokane, WA
Hobbies and interests: My academic interests include robotics and fluid dynamics. I have taken multiple classes that relate to these topics including Robotic Kinematics, Control Systems, and Computational Fluid Dynamics. I also enjoy running, cooking and watching my hometown basketball team, the Gonzaga Bulldogs.
Plan for the future: After graduation I intend on pursuing a career in robotics. My ideal location would be somewhere in the Pacific Northwest. Wherever I end up, I plan on making a positive difference in peoples lives.
Email: witk8835@vandals.uidaho.edu