Next Gen FHSAE Engine
Jump to navigation
Jump to search
Next Generation FSAE Engine Design

Full Engine Render
Team Name
Vandalbilt
Duration
Fall 2014 - Spring 2015
Faculty Sponsor
Dr. Edwin Odom
Faculty Advisor
Dr. Dan Cordon
Mentor
Matt Kologi
Team Members
Tim Hammer, Kris Davis, David Schiff, Jake Gilles
Sponsors
Contact
vandalbilt@uidaho.edu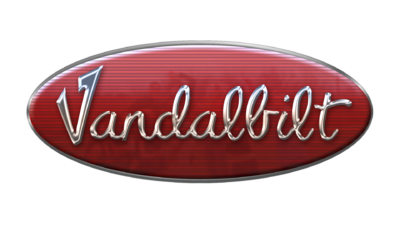 The purpose of this project is to design and manufacture a robust platform for testing and development on the next generation SAE car.
Problem Definition
Design a robust platform for testing and optimization of the next generation Formula SAE vehicle utilizing a KTM 540 motorcycle engine and a small frame drivetrain.
Background
The mechanical engineering department's Formula Hybrid car has been doing well in recent years at competition and now would like to experiment with the idea of venturing into the larger displacement and more competitive Formula SAE competition. This competition has major U.S. schools sending cars with full aerodynamics, carbon fiber frames, and budgets greater than $300k. Currently we do not have the backing to directly compete with these cars and their budgets, but we have shown we can design some very innovative and high quality components. This has encouraged us to try our hand at repackaging a KTM 540 motor into a few different configurations and showing our results at the national competition in hopes of gaining new funding and just impressing the competition.
Deliverables
Primary
• Disassemble the KTM 540 engine and utilize Designworkz to trace complex geometry
• Make detailed measurements using calipers and micrometers
• Construct a CAD model of the engine in Solidworks
• When drivetrain is procured, disassemble and obtain measurements for CAD modeling
• Determine optimal drivetrain configuration for maximum efficiency
Secondary
• Construct car frame and body in Solidworks around the optimal configuration
• Utilize engineering analysis on engine, frame and drivetrain using computer models (MATLAB and ABAQUS) and hand calculations to guide design
• Manufacture/Procure materials and parts to create final product
Specifications
• KTM engine must be modeled as accurately as possible
• Drivetrain must be realistic for engine size/capability
• Frame design must be compact and lightweight
• Several drivetrain configurations must be designed and compared to determine the balance between reality and efficiency
• FSAE rules and regulations must be followed and factored into the design
Project Learning
• Gain experience with 3D modeling of real world parts
• Understand the complex workings of a highly refined engine
• Adapt and re-engineer sections of the engine and transmission to work with the updated design
• Understand the changes that need to be made based on experience from the hybrid engine
Progress
Presentation
Team Information
Picture
Bio
Discipline

Tim Hammer
Tim is a senior in the mechanical engineering program at the University of Idaho. He hails from Arlington, Washington, where he attended community college and obtained a transfer degree before moving to Idaho to complete a ME degree.

Mechanical Engineering

Kris Davis
Kris is a senior pursuing a degree in mechanical engineering at U of I. Previous work experience includes an internship at ATK with the Continuous Improvement Department, as well as being the lead mechanic at the U of I farm. In his free time, Kris likes snowboarding, hunting, hiking and riding motorcycles.

Mechanical Engineering




David Schiff
David is pursuing a mechanical engineering degree at U of I and is currently a senior in the program. Previous work experience involves interning with Quantum Composers in Bozeman, MT working on research and design for solid state laser systems and components. He considers learning to be a lifelong goal and his free time activities include mountain biking and spending quality time with friends.

Mechanical Engineering

Jake Gilles
Jake is studying mechanical engineering at U of I, with a hope of working in a R&D position with a focus on fabrication. He has previously worked with HDR Inc. and the Bureau of Reclamation as an intern. Originally he is from Sequim, WA and he likes to snowboard and mountain bike in his free time.

Mechanical Engineering
Document Archive