Supercharged KTM Engine for Snowmobile
Jump to navigation
Jump to search
[[File:

|300px|center|alt=]]
Final Engine Package
Sponsors
Team Name
Duration
Faculty Adviser
Mentor
Client
Team Members

Andy Hoang
Braden Connolly
Nasser Aldawsari
Nathan Miller
The goal of this project is to design and manufacture a supercharged single-cylinder four-stroke engine that would package in a snowmobile chassis.
Problem Definition
[
edit
]
The primary project objective will be supercharging a KTM 525 SX motorcycle engine with an M24 Eaton Supercharger and redesigning it to package inside a snowmobile chassis to achieve better fuel efficiency, more power, and reducing weight.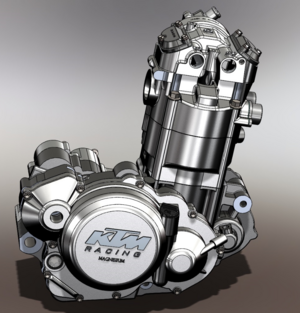 Background
[
edit
]
The University of Idaho Clean Snowmobile Challenge (CSC) Team is known for its work on lightweight, efficient, clean running, and other innovations for snowmobiles. Over the past sixteen years, the CSC team has been competing at the SAE International Collegiate Design Series interdisciplinary competition. The competition is held annually in Houghton, Michigan. The U of I team has won the competition in 2002, 2003, and 2007, and has acquired more than 50 awards. U of I's team is the only team in CSC history to win the aspired Founder's Trophy award back-to-back in 2015 and 2016.
Previous senior design project, seniors designed and manufactured a robust platform for testing and optimization for the next generation formula SAE vehicle utilizing the KTM engine.
Deliverables
[
edit
]
Solid-models of Eaton supercharger, plenum, new crankcase, mounts, and snowmobile engine bay
Math-models of engine/supercharger performance
Achieve 80 hp with same engine displacement
Remove stock engine transmission to interface with snowmobile CVT
Incorporate an electric starter
Functional prototype to fit in snowmobile chassis
Bill of materials and budget for functional prototype
Manufacturing plans for functional prototype
Specifications
[
edit
]

Project Plan
[
edit
]
Engine:
Decompression plate will be used to reduce compression rate to 8:1 to avoid knock
Increase timing chain by one link
New gaskets, spark plugs, and oil
Electric start
Supercharger:
Plenum design for efficient performance while reducing noise
The supercharger will be mounted in an orientation such that the pulley lines up with the crankshaft
The supercharger will run by a belt that is driven by the crankshaft
The optimal running RPM will be determined for the supercharger and a pulley will be designed specifically to achieve that
Air bypass so the supercharger does not have to run at lower RPMs
Mounts for the supercharger
Crank Case:
The stock engine transmission is not needed and will use the snowmobile CVT instead
The crank case has two oil filters and will get rid of one and relocate it
Create a smaller custom fabricated crank case that will fit in the snowmobile chassis
Snowmobile Chassis:
Space available for new power plant
Mounts for the supercharged engine
Intercooler:
Snow to air intercooler to achieve better engine and supercharger efficiency
Project Learning
[
edit
]
The KTM engine was provided disassembled with a box full of parts. The engine reassembly process provided insight on engine functions. In addition, it allowed for brainstorming crankcase innovations and supercharger mounting.
Plenum design helps provide even air distribution into the valve, while reducing irregular velocity/pressure pulses and noise reduction due to resonating effects.
Math models of the stock vs. supercharged engine (with potential intercooling effects) will provide empirical knowledge on supercharging advantages.
| Part | Description |
| --- | --- |
| | Right casing half of the engine. |
| | Left and right casings attached together. |
| | Crankshaft, camshaft, piston, and cylinder head installed. |
| | Flywheel and oil pump installed. |
Math Models
[
edit
]
| Calculations | Description |
| --- | --- |
| | Modeling representations between stock vs. supercharged engine, and relationship between Net Work output and Thermal Efficiency due to varying compression ratios |
The Math Models will be further refined to incorporate specific supercharging elements such as changes in volumetric efficiency and stoichiometric fuel properties.
Additional parametric studies will be conducted to analyze stock and supercharged engine effects due to varying engine speed, supplied boost, and inlet temperature based on isentropic efficiency supplied by compressor maps and intercooling.
Solid Models
[
edit
]
Part
Description

M24 Eaton Supercharger

0.393 L displacement per revolution

Plenum Design 1

Volumetric Capacity: 1.06 L

Plenum Design 2

Volumetric Capacity: 1 L

Decompression Plate

Thickness: 3.1 mm

Snowmobile Engine Bay

Estimated Volumetric Capacity: 5,014 in3

Stock KTM Engine in Chassis

Full Assembly of Stock Engine, Supercharger, and Plenum in Chassis
Math Equations
[
edit
]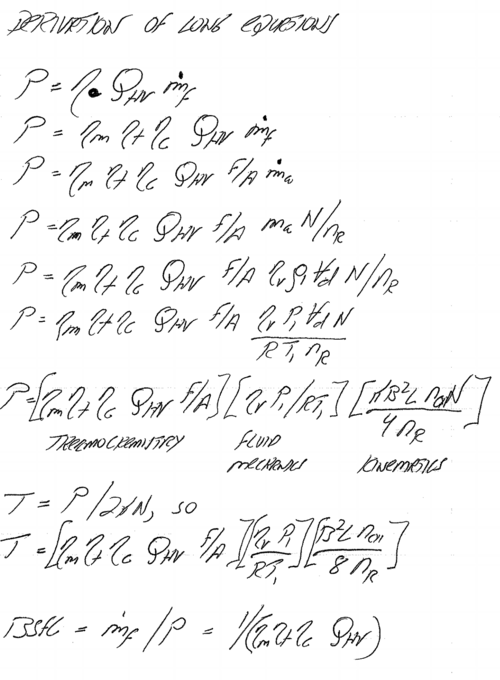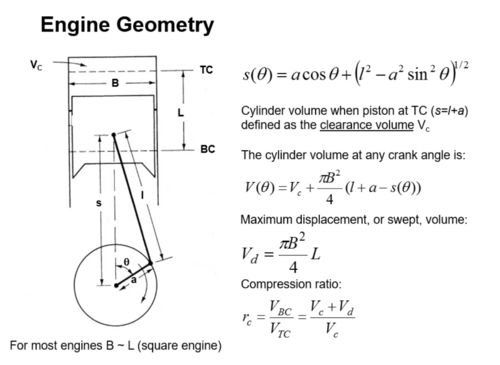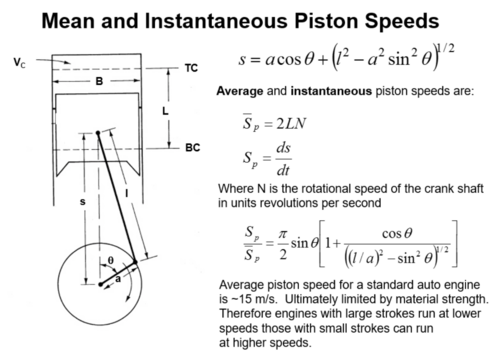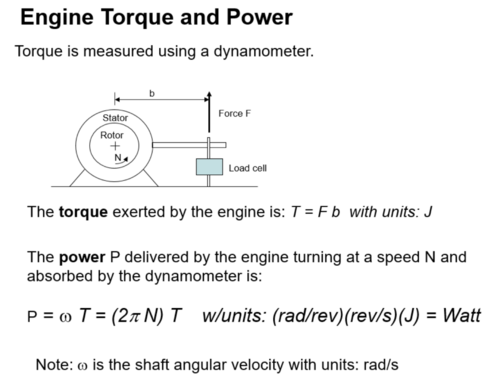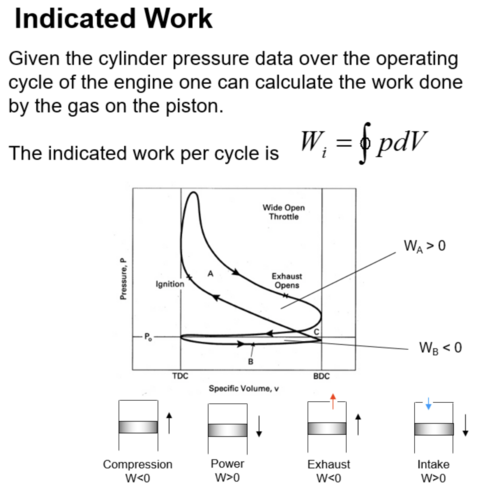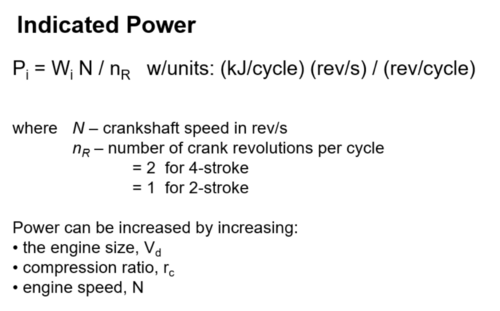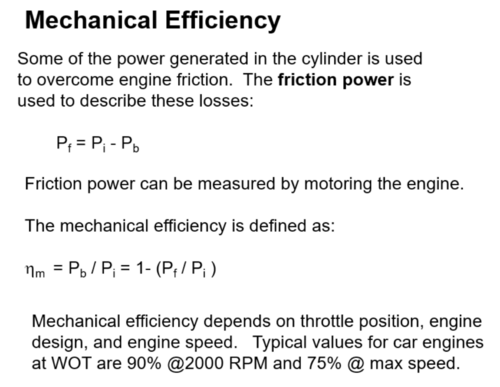 Final Design
[
edit
]
Part
Description

New Crank Case Front View

New Crank Case Exploded View

Full Engine Assemby

Snowmobile Chassis

LEM Hybrid Motor

Snow to Air Intercooler

Plenum Design 3

Supercharger to Intercooler - Intercooler to Engine Intake

Full Engine Package in Snowmobile Chassis

Full Engine Package in Snowmobile Chassis Top View

Full Engine Package in Snowmobile Chassis Side View

Full Engine Prototype in Chassis

Full Engine Prototype in Chassis Side View
Team Members
[
edit
]
Andy Hoang
Major: Mechanical Engineering
Hometown: Boise, Idaho
Email: hoan5295@vandals.uidaho.edu





Braden Connolly
Major: Mechanical Engineering
Hometown: Boise, Idaho
Email: conn1051@vandals.uidaho.edu





Nasser Aldawsari
Major: Mechanical Engineering
Hometown: Dammam, Saudi Arabia
Email: alda9721@vandals.uidaho.edu





Nathan Miller
Major: Mechanical Engineering
Hometown: Boise, Idaho
Email: mill2811@vandals.uidaho.edu




Additional Documentation
[
edit
]
Project Schedule File:Need 4 Speed Project Schedule .xlsx - Schedule.pdf
Product Requirements File:Need 4 Speed Product Requirements.docx.pdf
Bill of Materials File:Need 4 Speed Bill of Materials.xlsx - Sheet1.pdf
Budget File:Need 4 Speed Budget.xlsx - Budget.pdf
Presentations File:Engineering Release.pdf