Supercharged KTM Engine for Snowmobile
Jump to navigation
Jump to search
Eaton M24 Supercharger
Sponsors
Team Name
Duration
Faculty Adviser
Mentor
Client
Team Members

Andy Hoang
Braden Connolly
Nasser Aldawsari
Nathan Miller
The goal of the project is to design and manufacture a supercharged single-cylinder four-stroke engine that would package in a snowmobile chassis.
Problem Definition
[
edit
]
The primary project objective will be supercharging a KTM 540 SXS motorcycle engine with an Eaton Supercharger and redesigning it to package inside a snowmobile chassis to achieve better fuel efficiency, more power, and weight reduction.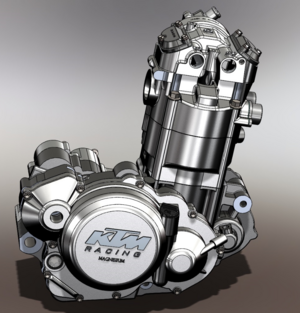 Background
[
edit
]
The University of Idaho Clean Snowmobile Challenge (CSC) Team reengineers snowmobiles to improve emissions, noise, and fuel economy. CSC is a SAE International Collegiate Design Series interdisciplinary competition that the University have been competing for sixteen years. The competition is held annually in Houghton, Michigan. The U of I team has won the competition in 2002, 2003, 2007, and has acquired more than 50 awards. U of I's team is the only team in CSC history to win the aspired Founder's Trophy award back-to-back in 2015 and 2016.
Previous senior design project, seniors designed and manufactured a robust platform for testing and optimization for the next generation formula SAE vehicle utilizing the KTM engine.
Deliverables
[
edit
]
Assemble a KTM 540 SXS motorcycle engine
Construct CAD models of the layout of the engine, crankcase, crankshaft, connecting rod, camshaft regrind, camshaft chain drive, oil and water pumps, plenum, and mounts for the superchargers
Gather measurements with the 3D Scanner, calipers, and measuring tape
Determine compression ratio, horse power, air to fuel ratio, and fuel efficiency
Prototype of the design
Record of cost and materials
Final report of how to design and manufacture this supercharged engine for a snowmobile
Specifications
[
edit
]
Project Learning
[
edit
]
The KTM engine was provided disassembled with a box full of parts. During the re-assembly process, additional knowledge was gained on how this specific engine operates. Subsequently, it allowed for brainstorming new crankcase designs and how the supercharger could be attached. There were additional parts given that will not be needed. The KTM engine is missing some transmission and flywheel gears, and the starter. The engine will need new spark plugs, oil, gaskets, and a carburetor/fuel injection system.
| Part | Description |
| --- | --- |
| | Right casing half of the engine. |
| | Left and right casings attached together. |
| | Crankshaft, camshaft, piston, and cylinder head installed. |
| | Flywheel and oil pump installed. |
Equations
[
edit
]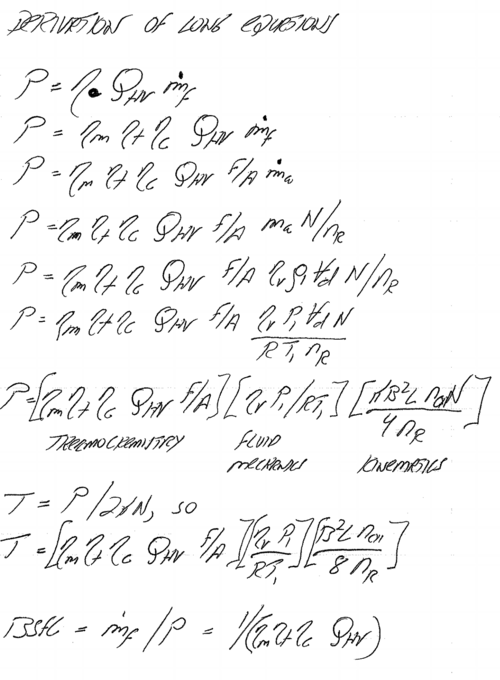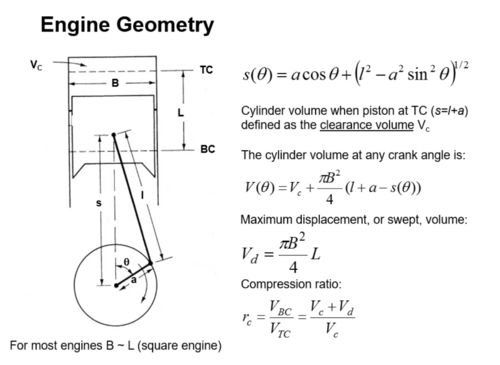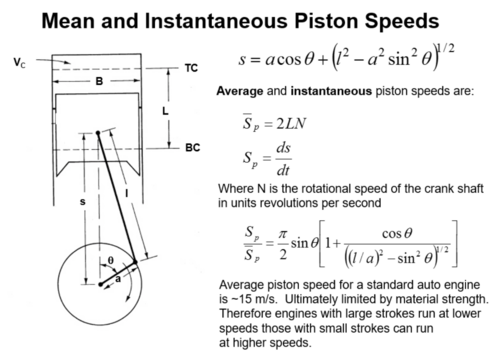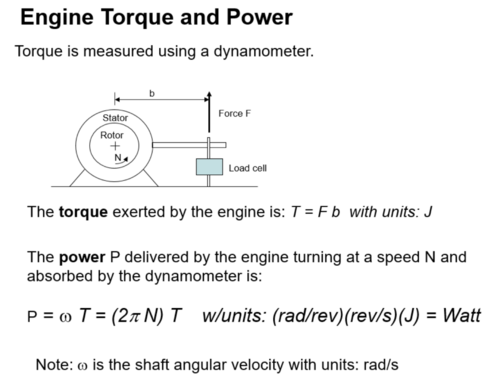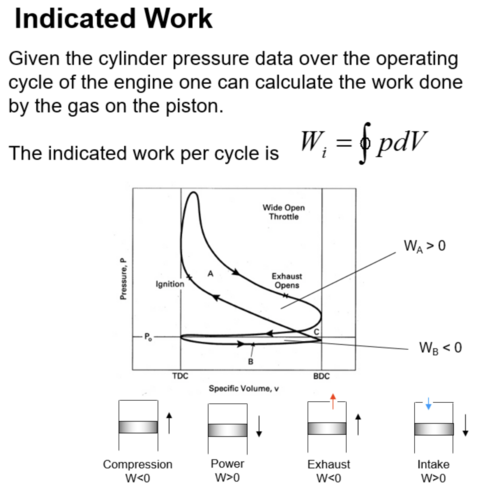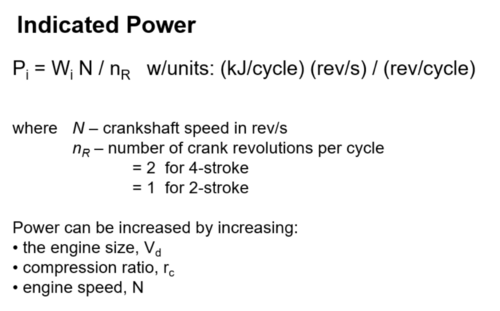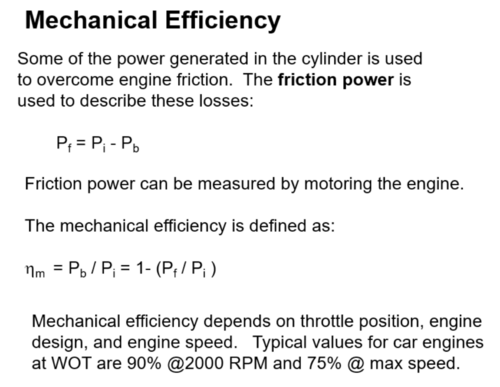 Project Plan
[
edit
]
Running the Supercharger:
The supercharger will be ran with a belt that is driven by the crankshaft.
The optimal running RPM will be determined for the supercharger and a pulley will be designed that achieves that RPM.
The supercharger will be mounted in an orientation such that the pulley lines up with the crankshaft.
A system will need to be designed for an air bypass so the supercharger does not have to run at lower RPMs.
Crank Case Creation:
The stock transmission is not included and not needed so the whole crankcase needs to be designed and manufactured.
We will create a smaller custom fabricated crank case that has fewer components.
Engine Modifications:
The compression ratio will need to be lower than the stock specification of 11.5:1.
There is a possibility of it being around 9:1 to allow for running higher boost from the supercharger.
An electric starter will be implemented instead of the kick starter.
Final Design
[
edit
]
Validation
[
edit
]
Team Members
[
edit
]
Andy Hoang
Major: Mechanical Engineering
Hometown: Boise, Idaho
Email: hoan5295@vandals.uidaho.edu





Braden Connolly
Major: Mechanical Engineering
Hometown: Boise, Idaho
Email: conn1051@vandals.uidaho.edu





Nasser Aldawsari
Major: Mechanical Engineering
Hometown: Dammam, Saudi Arabia
Email: alda9721@vandals.uidaho.edu





Nathan Miller
Major: Mechanical Engineering
Hometown: Boise, Idaho
Email: mill2811@vandals.uidaho.edu




Additional Documentation
[
edit
]
Project Schedule File:Project Schedule.pdf
Product Requirements File:Product-Requirements.pdf
Bill of Materials File:Bill-of-Materials.pdf
Budget File:-Budget-.pdf
KTM Manual File:KTM MANUAL.pdf
Meeting Minutes File:Meeting-Minutes.pdf
Presentations